Information Box Group
On June 23, 2007, Canada's first Air India memorial was unveiled in Toronto at Humber Bay Park, Etobicoke. Canada's Prime Minister, Ontario's Premier, and Toronto's Mayor attended the unveiling alongside Air India family members and friends.
Similar to the Ahakista memorial, the Toronto memorial consists of a sundial placed in front of a curved wall that is inscribed with the names of those who died in the crash, along with the following inscription: "This Memorial Honours the Victims of the Bombing of Air India."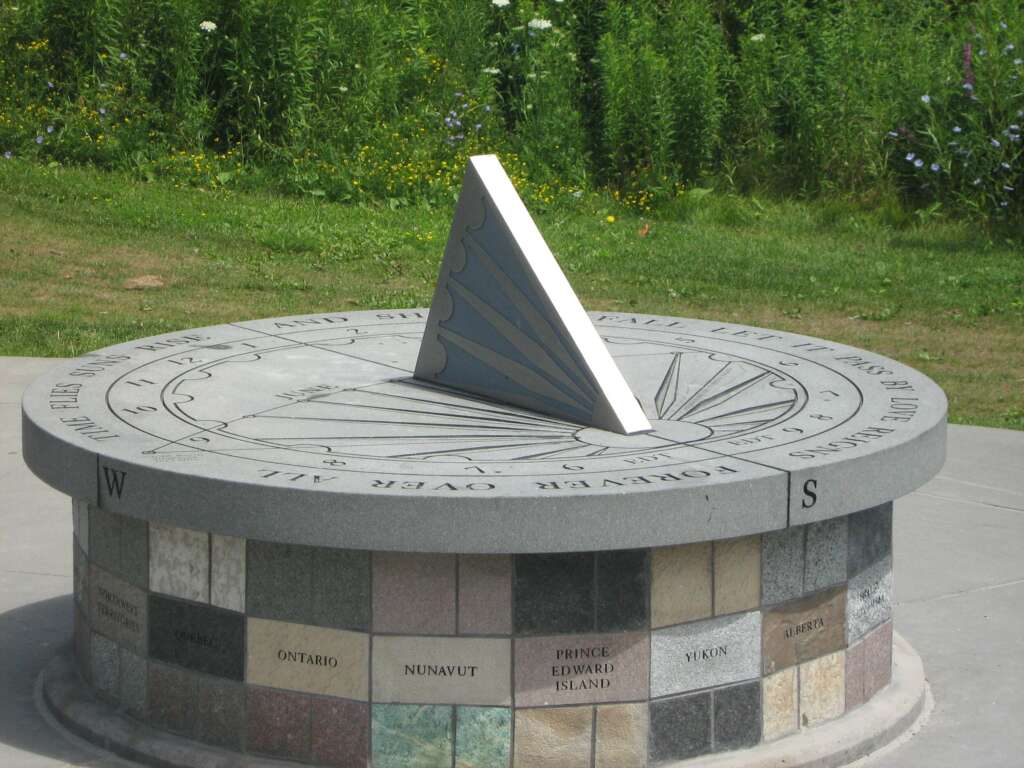 Information Box Group
An accompanying plaque contains a longer inscription, describing the memorial's intention and dedication. It closes with these words:
''The names of the victims are inscribed on a granite wall that is oriented in the direction of Ireland, the location of the crash site. The wall of names and sundial are similar to the memorial built in Ahakista, Ireland.

This sundial marks the passage of the sun on June 23rd and identified (08:41 AM EDT) as the equivalent of solar noon in Ahakista, when the sun is oriented directly south of the Irish sundial and shines directly upon it.''
For a complete description of the Humber Park Air India Memorial, read more.
Download the Complete Description Here.
Information Box Group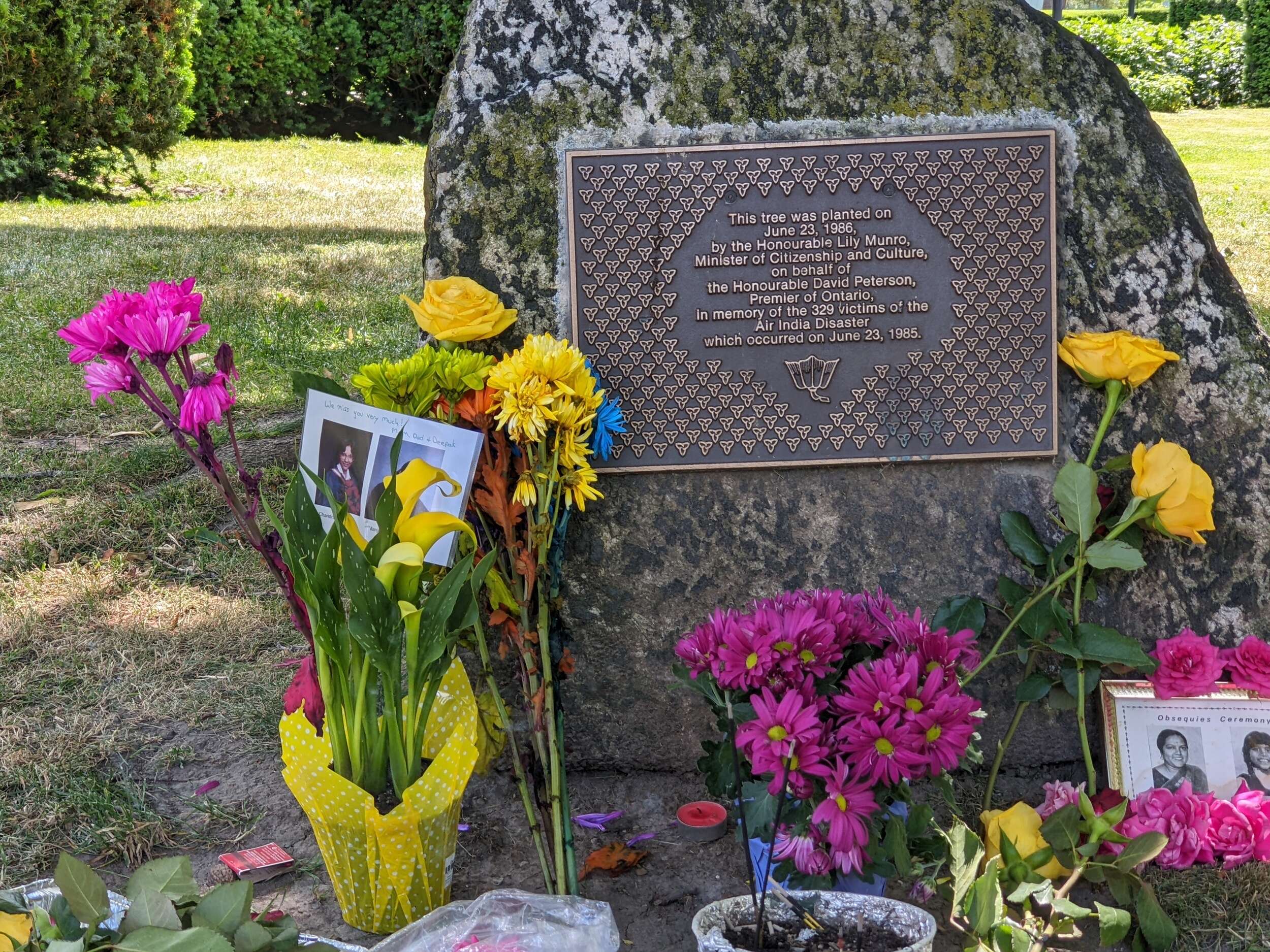 PLAQUE AT QUEEN'S PARK
A small plaque mounted on a boulder in the southern tip of Queen's Park, the site of the Ontario Legislative Building in downtown Toronto, predates the Humber Bay Park memorial.
PHOTO BY DEEPAK KHANDELWAL