Information Box Group
The site of the Air India memorial in Ahakista, Ireland, was chosen by relatives of the victims, seeking the closest spot on land to where Air India Fight 182 crashed.
The Ahakista memorial was unveiled on June 23, 1986, at the first anniversary of the bombing. It consists of a garden, a sundial, and a rounded stone wall inscribed with the names of each person who died.
Information Box Group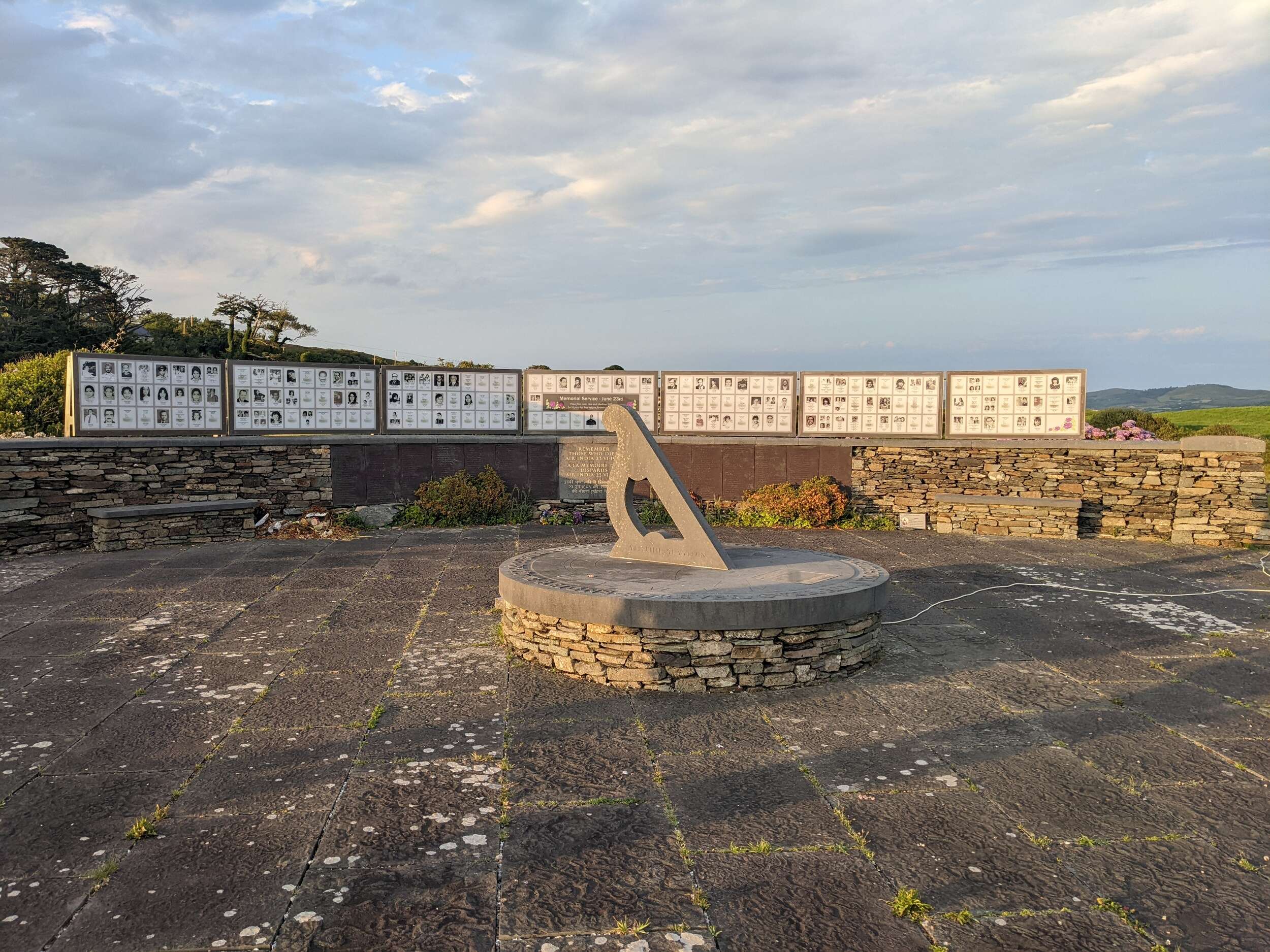 THE SUNDIAL
The sundial was sculpted by Cork sculptor Ken Thompson and donated by the people of Canada, India, and Ireland, and is accompanied by a plaque, stating "Memorial: To all those who died in 1985. Erected by the people of Canada, India & Ireland."
On the dial itself, the sun hits at the exact time of the explosion, 13 minutes past 7. This memorial has been the site of annual commemorative gatherings attended by Air India 182 families and friends, and Irish locals.
PHOTO FROM DEEPAK KHANDELWAL