Information Box Group
Air India Flight 182 exploded in Irish airspace. At 8:13am local time in Ireland (7.13am GMT), air traffic control at Shannon Airport reported that Air India Flight 182 had disappeared from radar screens.
After exploding at an altitude of 31,000 feet and crashing into the north Atlantic Ocean, approximately 160 to 180 kilometres off the coast of Cork, Ireland, the Irish Naval Service began search and recovery operations. Under the command of Captain James Robinson, the L.É. AISLING navy ship was one of the first vessels to arrive on scene.
Information Box Group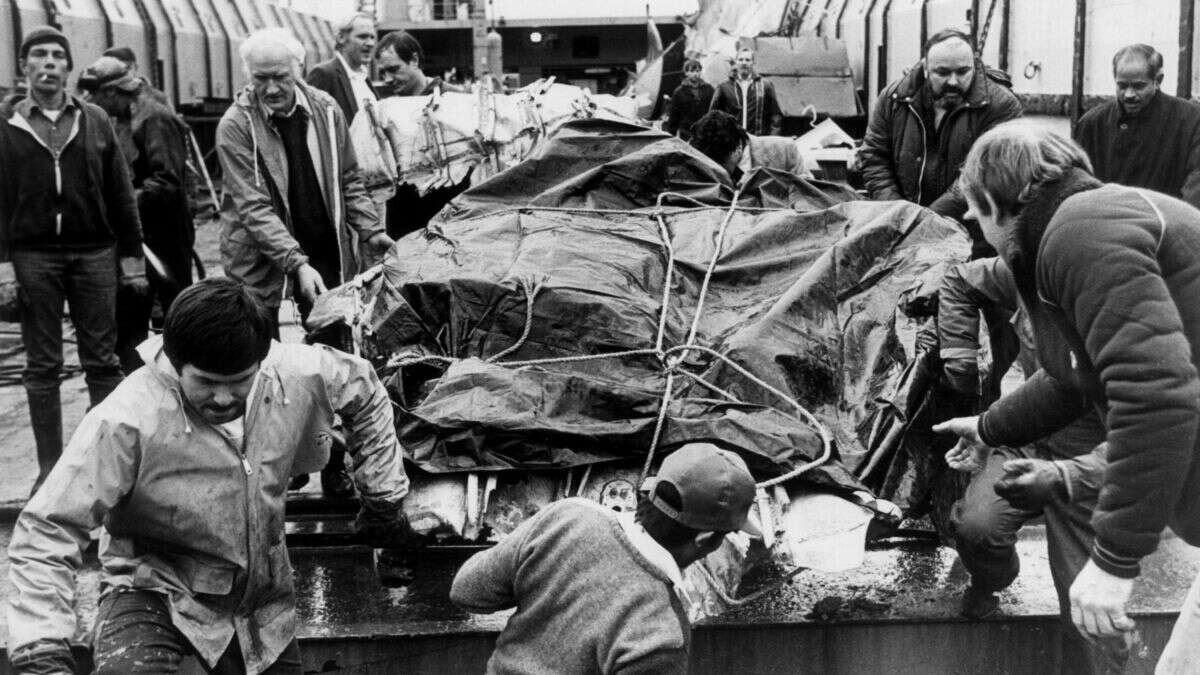 The search and recovery operation in the shark-infested waters was aided by the Royal Air Force, Royal Naval helicopters, transatlantic merchant ships and fishing trawlers, recovering a total of 131 bodies among the 329 passengers and crew.
This was one of the largest recovery and salvage missions organised off the Irish coast. In the days that followed, hundreds of victims' relatives arrived into Cork and Shannon Airports as bodies were recovered and brought to Cork Regional Hospital, which became the centre for the reception of the casualties of the Air India disaster.
PHOTO FROM THE IRISH EXAMINER
Information Box Group
The aftermath of the Air India bombing created a unique bond between the families of the victims and the residents of Cork.
''Canada will be forever indebted to the people of Cork and of the community here on the Sheep's Head for all the support and kindness [they] have shown the relatives and their families''

– Kevin Vickers, Canadian Ambassador to Ireland in Moore 2016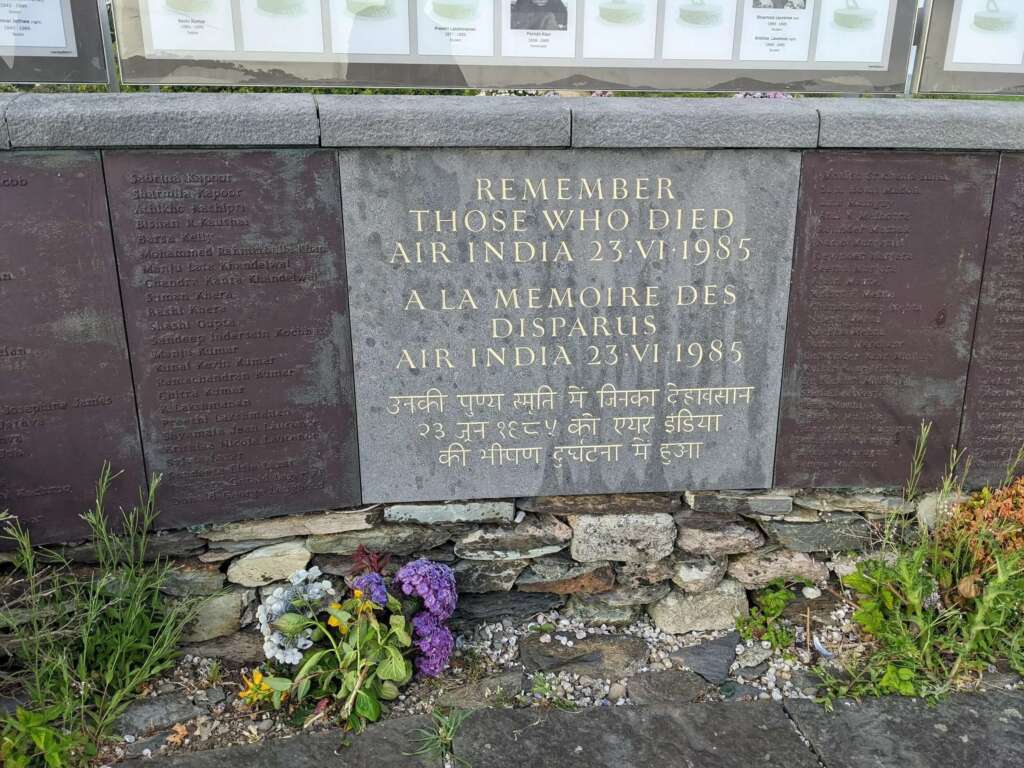 The site of the Air India memorial in Ahakista was chosen by relatives of the victims seeking to find the nearest land point to where Air India Flight 182 disintegrated. The memorial was designed and constructed immediately following the tragedy and was unveiled on June 23, 1986, at the first anniversary of the bombing.
A sun dial, made by the Cork sculptor, Ken Thompson, indicates the time of the explosion, while the names of the dead are carved on a stone memorial nearby. Locals take care of the maintenance of the memorial site and every year they join relatives of the Air India families in the annual memorial service.
Information Box Group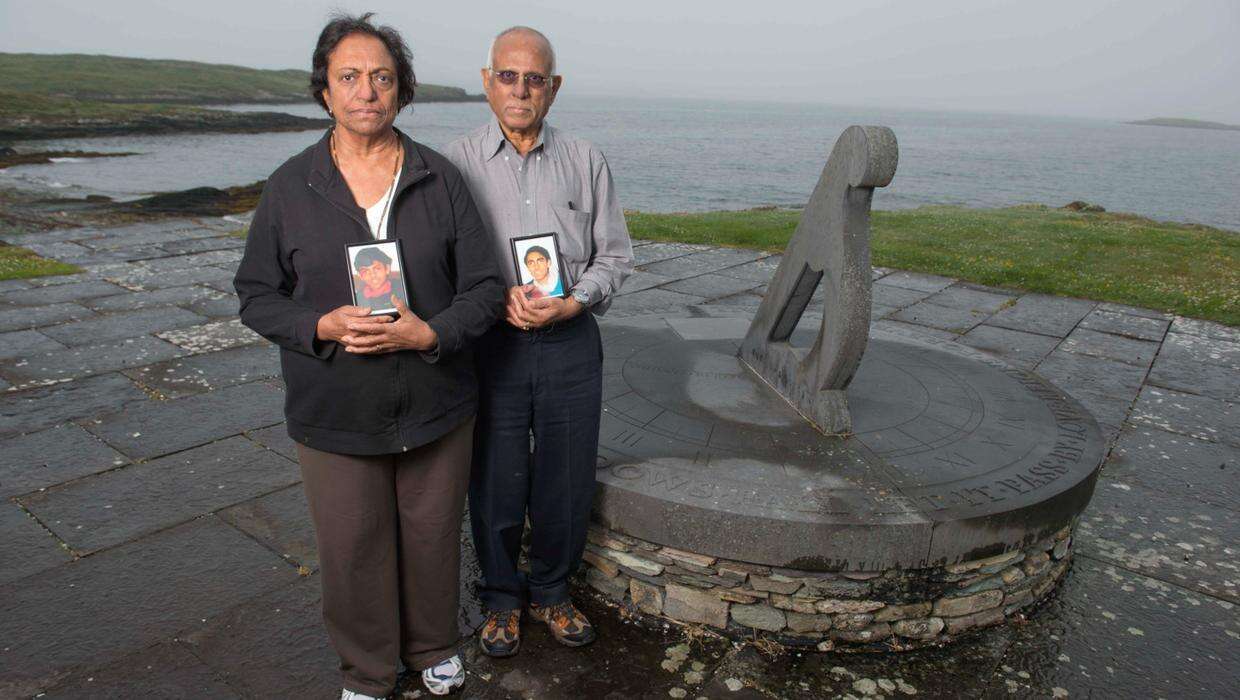 "It feels almost like coming home, we know everybody here and the entire community have been so kind and welcoming to us ever since the first day we arrived to what was then just a grassy field and is now this wonderful memorial to our loved ones"

– Babu Turlapati, who lost his two and only children aboard Air India Flight 182 in Moore 2016
PHOTO FROM THE INDEPENDENT.IE